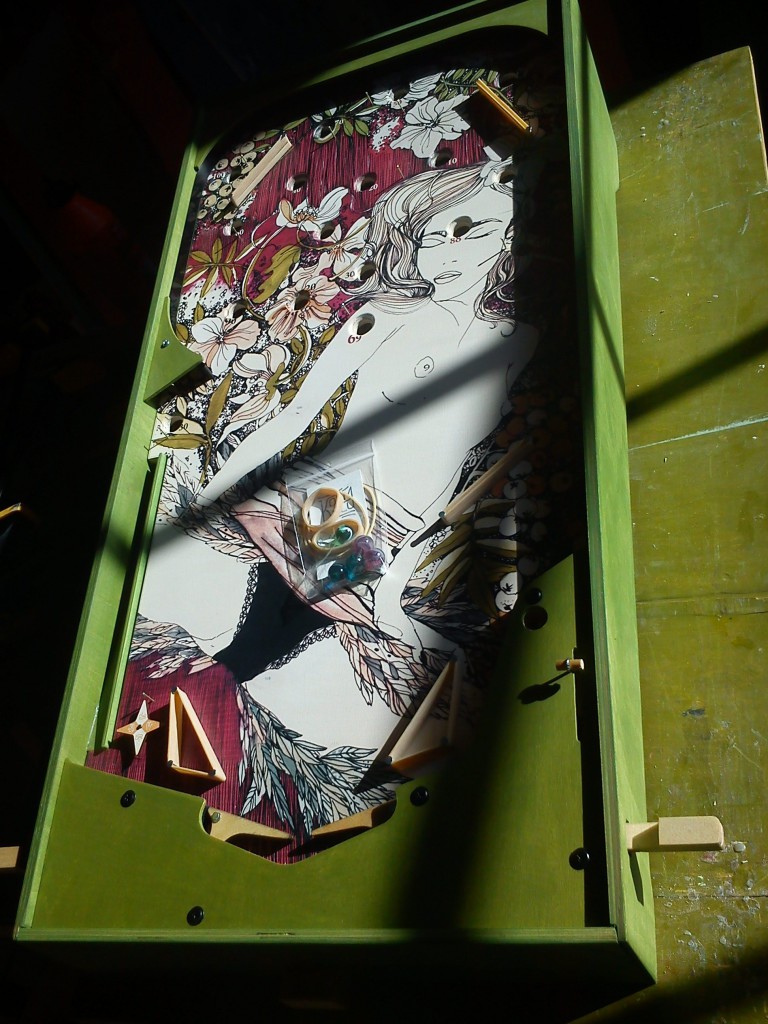 This super cool and super sexy pinball game was created in cooperation with fashion illustrator Kätlin Kaljuvee. It is a good reminder that originally, pinball used to be a game for grown-ups!
The game is illustrated by Kätlin Kaljuvee.
The design, technical solution and assembly of all machines by Anti Saar & Kolm Elu.
Product measurements
90x44x22 cm
6.2 kg
Price
150 €
(The additional costs for transport are ca 40 € across Europe)
The machine package includes an English manual and a set of accessories (balls, extra rubber bands, pins).
How to buy a game?
This is simple: just send an e-mail at kolm.elu@gmail.com and tell us you postal address. In case we have your chosen game at stock, we will send you a bill and put the product in the post in 2–3 days after you have paid for it.