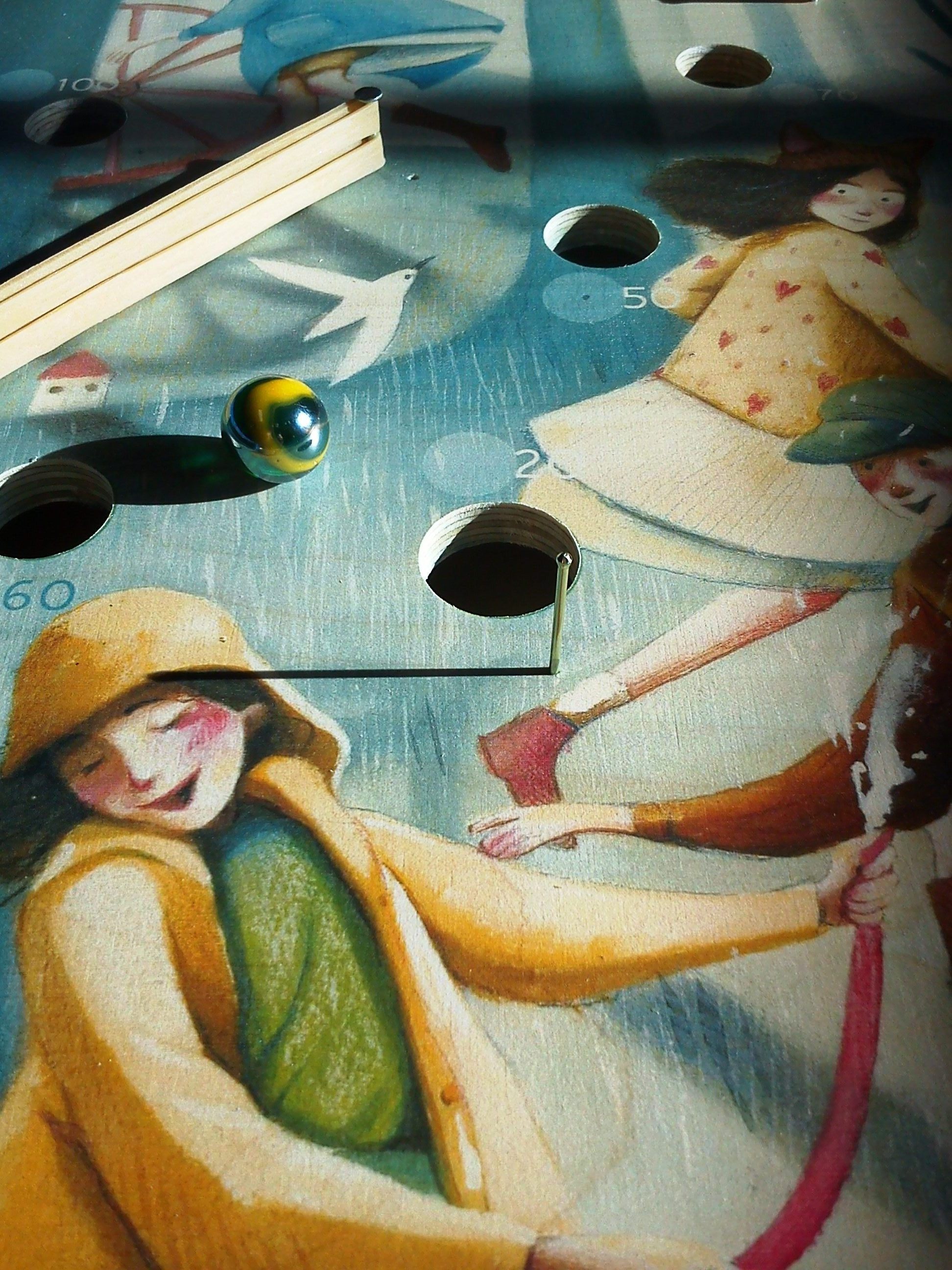 A fun water fight – but who's playing? And when or where is it? The fairytale-like design is enhanced by soft colours and graceful brushwork. This machine has scorable holes of various sizes and the bumper placement is different from the other machines.
The game is illustrated by Fatemeh Hagnejad.
The design, technical solution and assembly of all machines by Anti Saar & Kolm Elu.
Product measurements
90x44x22 cm
6.2 kg
Price
150 €
(The additional costs for transport are ca 40 € across Europe)
The machine package includes an English manual and a set of accessories (balls, extra rubber bands, pins).
How to buy a game?
This is simple: just send an e-mail at kolm.elu@gmail.com and tell us you postal address. In case we have your chosen game at stock, we will send you a bill and put the product in the post in 2–3 days after you have paid for it.