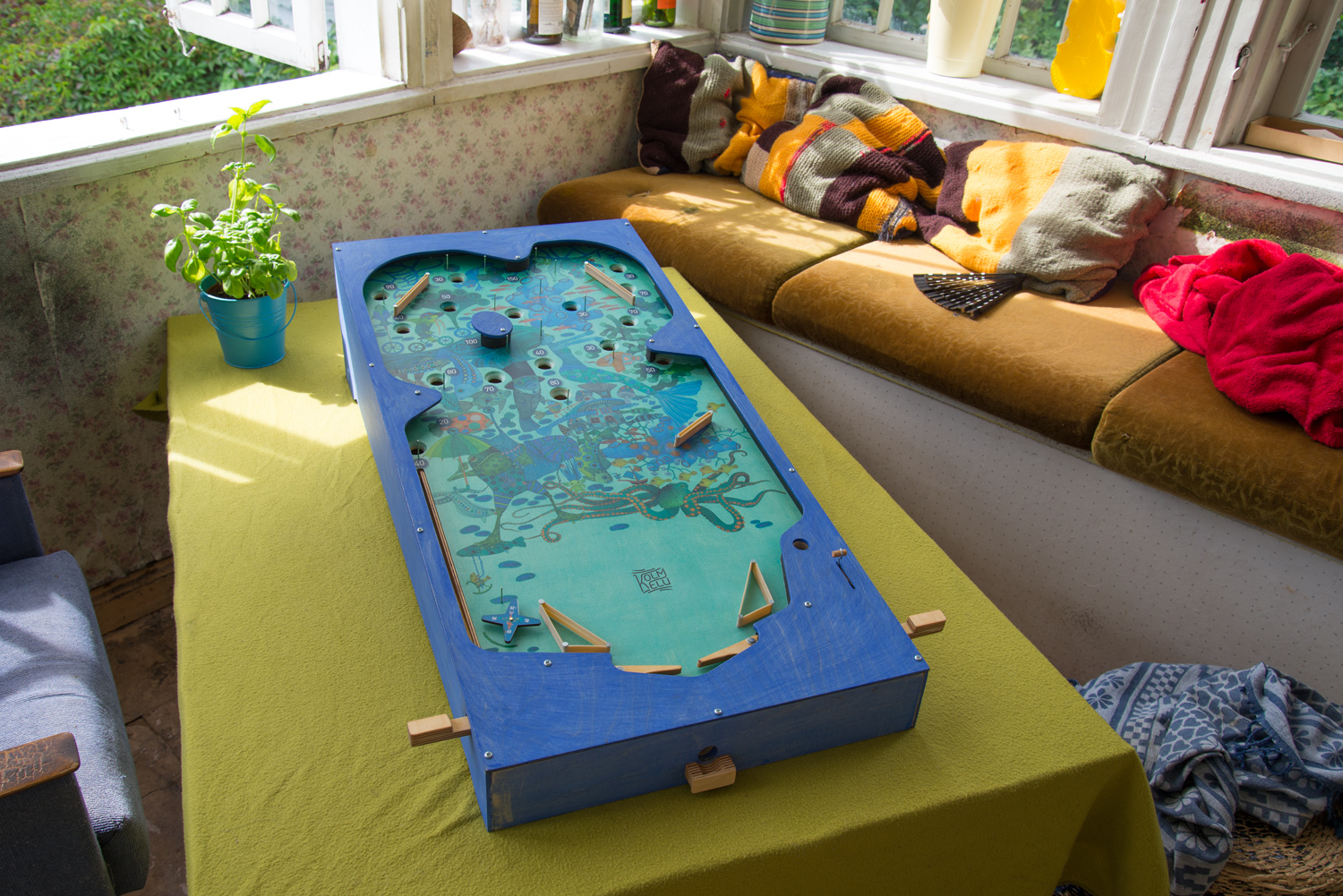 Here you can see a water world rich in dozens of funny and surreal beings, with scoring holes in the water and banksides. Can you count the creatures depicted in the playfield? The water world is framed in ultramarine blue banks.
The game is illustrated by Regina Lukk-Toompere.
The design, technical solution and assembly of all machines by Anti Saar & Kolm Elu.
Product measurements
90x44x22 cm
6.2 kg
Price
150 €
(The additional costs for transport are ca 40 € across Europe)
The machine package includes an English manual and a set of accessories (balls, extra rubber bands, pins).
How to buy a game?
This is simple: just send an e-mail at kolm.elu@gmail.com and tell us you postal address. In case we have your chosen game at stock, we will send you a bill and put the product in the post in 2–3 days after you have paid for it.