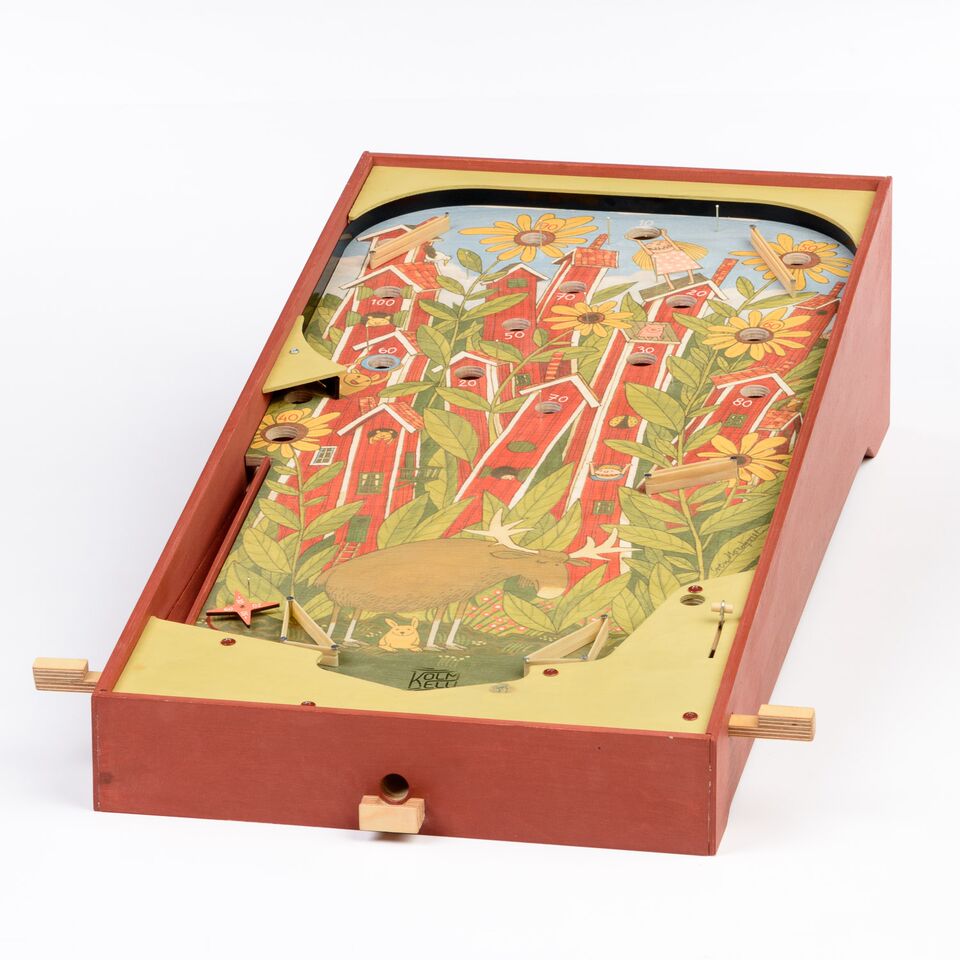 A tiny world in a thicket of sunflowers. Did you know that in these towering falun red shacks live the mumbles familiar from the Pettson and Findus book series? And they don't mind at all if you shoot a marble through their window. Quite the opposite – you'll get points for that!
The game is illustrated by Sven Nordqvist.
The design, technical solution and assembly of all machines by Anti Saar & Kolm Elu.
Product measurements
90x44x22 cm
6.2 kg
Price
150 €
(The additional costs for transport are ca 40 € across Europe)
The machine package includes an English manual and a set of accessories (balls, extra rubber bands, pins).
How to buy a game?
This is simple: just send an e-mail at kolm.elu@gmail.com and tell us you postal address. In case we have your chosen game at stock, we will send you a bill and put the product in the post in 2–3 days after you have paid for it.